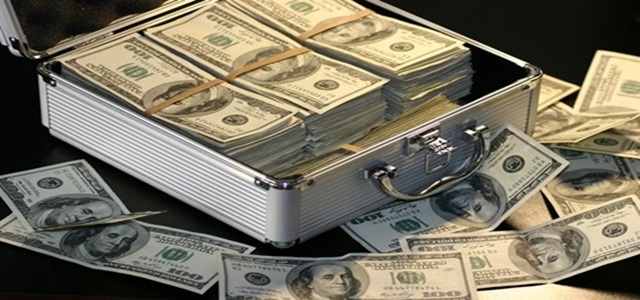 Bayswater Resources, a renowned Colorado based oil and natural gas firm, and York Tactical Energy Fund, a private investment fund run by York Capital Management investment professionals, have reportedly signed a new agreement to establish a strategic joint venture in the DJ Basin. YTEF had committed to fund an undivided portion of up-to 63 horizontal gas and oil wells situated in the volatile oil window of the DJ Basin.
The investment funds the completion and drilling of the joint wells that target the oil rich Codell and Niobrara A, B, C stacked-pay intervals in line with a mutually agreed development strategy. YTEF, in exchange for funding a part of capital expenditures needed to develop joint wells, will now receive working interests that would authorize YTEF to receive a portion of the revenues from such wells.
The joint wells are expected to be drilled and completed by Q4 of 2020. Furthermore, YTEF is anticipated to fund approximately $125 million of capital expenditures related to its participation in these joint wells.
Drew Scoggins, asset manager at YTEF and Managing Partner at Millennial Energy Partners, reportedly stated that the new deal with Bayswater marks YTEF's maiden investment in the DJ Basin, offering opportunities for compelling as well as repeatable drilling in the U.S. Bayswater possesses an impressive record of investing and drilling in Colorado. Scoggins added, being a strong believer in stakeholder and environmental stewardship, the company is impressed with proven commitment of Bayswater towards wise and safe operations.
Steve Struna, CEO and President, Bayswater, reportedly stated that the JV agreement with YTEF lets the company to efficiently maximize its capital deployment and to continue to develop its core Wattenberg holdings. Struna further added that the partnership provides a cooperative alignment of interests and the company is thrilled to be part of this partnership, looking forward to work with the team of YTEF.
Matthew Bonanno, co-head and Partner of North American Credit, York Capital Management, reportedly stated that the joint venture represents a win-win for both the parties. The JV combines YTEF's technical strength and capital market structuring to the company's existing portfolio of energy investments.

Source credit: https://www.oilandgas360.com/bayswater-resources-fund-iii-and-york-tactical-energy-fund-form-joint-venture/