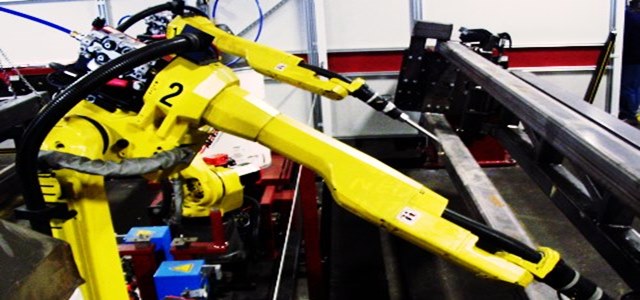 Switzerland's pioneering technology leader, ABB Ltd., recently announced plans to invest $150 million to build a robotics factory in Shanghai to exploit China's rising consumption and aspiration by offering technologically advanced, high-end industrial robots.
Sources close to the matter cite that the new factory, situated near ABB's China robotics campus, is expected to be operational by the end of 2020, and will be producing robots designed to serve the Chinese as well as several Asian markets.
As per Bloomberg, Ulrich Spiesshofer, Chief Executive Officer of ABB Ltd., said that the new factory will be operational by 2020 and is expected to have an annual capacity of around 100,000 robots, or about one quarter of its annual global demand in 2017.
The Shanghai plant, located in the Kangqiao area, will be the company's largest robotics facility around the world, producing a full range of ABB's product portfolios straight from small cargo robots to large ones strong enough to lift an entire car, Spiesshofer said.
The Shanghai factory will also include an AI and machine learning R&D center, which along with the state-of-the-art production facility will offer a strong position to the firm to compete in China's competitive market, Spiesshofer added.
As per an official statement, ABB claims that its new 75,000-sqft factory will use advanced software solution meant to enable people and robots to work safely in close proximity. Moreover, its YuMi robots, designed to work side-by-side with people, will be deployed towards undertaking small parts assembly tasks needed to build a high precision ABB robot.
Spiesshofer claims that the recent investment will mark as a vital step towards furthering their company's strategic growth, eventually supporting the overall business climate in China which reportedly has improved over the last few years.
As per reliable sources, ABB, in addition to the $150 million investment, has signed a strategic cooperation agreement with the Shanghai government to support the city's transport, energy, industry, and infrastructure sectors with its innovative tech solutions.