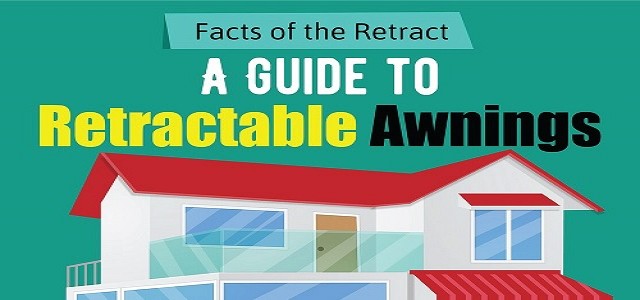 When building a house, or remodeling your home, retractable awnings are an easy thing to cast aside. On the surface, they seem like an unnecessary expense that only adds detail, bragging rights, and little function to speak for, compared to all the other cool home tech that you can buy nowadays.
Everybody wants the latest in tech now, whether it's the latest, sharpest-ever plasma TV set, newest iPhone, Amazon's Alexa, or a $400 juicer with what is essentially a subscription plan for the actual juice. Not to mention the collection of other cool Kickstarter items on which it's easy to pile up lots of smaller expenses to support some genuinely great ideas.
So it should be the case that exterior stuff like Awnings just doesn't seem as glamorous (nor useful) of an expense to justify its price. But you'd be wrong to think that, as they've never been more popular, or more affordable.
The peripheral items are more important than most people realize. You wouldn't invest $3000 in a beastly personal computer and "enjoy" its full power while sitting on a wooden tripod? Of course not. The wisest move would be to balance expenses so you can get the best experience possible – meaning you'd invest in a decent chair. Awnings function the same way for your home.
The level of enjoyment you get from the extra usable real estate is truly remarkable, as any awning owner can testify to. It's transformative to how you actually feel at home, and also how you utilize your living space.
What we're seeing now is more of a "return" to popularity than a sudden unexpected rise. Awnings & patio covers have always had their place in residential and business locations, but currently, this market seems to be exploding for a number of reasons:
They are arguably cheaper than ever to purchase and easy to install
The selection of materials, styles, and colors has never been so rich. In fact, some of them are quite modular, and by just changing the fabric, you can keep the rest of the mechanism/structure, while getting a refreshed awnings, looking brand new!
You don't have to dedicate precious time to go and shop for them. Since it used to be a big investment back in the day, you'd have to visit at least 3-4 vendors before finding a perfect match. Making decisions and inquiries over the web has drastically improved adoption rates
The retractable motorized versions are now widely available and affordable. They're no longer considered a luxury item that only millionaires (and businesses) have the money for
The expanding "green" mindset! Going the route of energy efficiency pays off in the long run and shows that saving energy and saving money go together like bread and butter.
There are also all-weather awnings that can serve well for rainy days. In fact, if you check the Google Trends data for "retractable awnings", you'll see that they are actually a more popular search term in Washington than California. "Rainy Seattle" citizens seem to also be in desperate need of awnings.