Baidu & Ford China tap AI to make driving experience smarter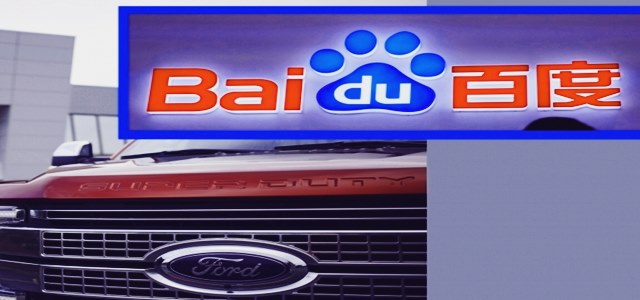 Baidu, the China-based technology company, has recently announced to have signed an agreement with Ford China that would enable both the firms to team up in an effort to transform driving experience in the nation. As per reliable sources, the collaboration would see both the companies work hand in hand on in-vehicle infotainment systems and digital services based on DuerOS, a conversational AI platform developed by Baidu.
Sources familiar with the development reveal that a 'shared research center' would also be set up by both the companies to work on automated driving.
Speaking on the collaboration, Vice President of Ford Motor Company and President of Ford Asia Pacific, Peter Fleet was quoted stating that teaming up with a leading tech firm such as Baidu corroborates our vision to become the most trusted mobility company in the world.
The latest agreement demonstrates the rising number of partnerships between China and the institutions in the West. For the record, Canada's University of Waterloo had announced in March this year that it would work with two Chinese institutes to enhance research pertaining to autonomous and connected vehicle technology.
Commenting on the shared vision of both the firms, President of Baidu, Ya-Qin Zhang was quoted stating that Baidu aims to create the next-gen in-vehicle experience for consumers and transform the mobility ecosystem by leveraging the cutting-edge AI tech of its own along with Ford's highly advanced engineering expertise.
Additionally, both the firms are likely to build a joint connectivity lab that would search for opportunities to innovate across mobility and automotive business sectors in China. Sources familiar with the arrangement claim that the focus of both the companies would be on cloud-based services including AI and prospective integration with Transportation Mobility Cloud which is being developed by Autonomic, an affiliate of Ford Motor Company.