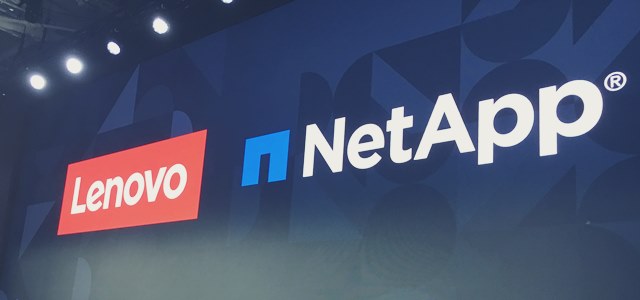 Lenovo Group Ltd has reportedly announced to have formed a broad partnership with NetApp to focus on storage gear and data management tools specifically designed for the cloud ecosystem of China. As per trusted sources, the joint venture intends to develop new systems that use software and technology of NetApp in Lenovo's ThinkSystem gear.
Reportedly, Lenovo announced the details of the partnership at its Transform 2.0 conference in New York and emphasized how the company is upping its data center game, moving up the stack to integrated and converged systems, and aiming at hybrid cloud deployments.
A news report published by The Register quoted Kirk Skaugen, the President of Lenovo's Data Center Group, stating that the company has made new data management systems available in more than 160 countries with an unmatched supply chain and service network.
As per sources familiar with the development, the partnership will enable NetApp to enter the Chinese enterprise storage market and the joint venture will be effective by spring 2019 subject to approval by Chinese regulators.
Yang Yuanqing, CEO of Lenovo was quoted saying that the company is committed to both organic and inorganic growth within its data center business.
Under the terms of the deal, Lenovo and NetApp will manufacture storage products that will utilize Lenovo's ThinkSystem brand. The first systems of the collaboration – the Lenovo ThinkSystem DM and DE Series – are now available globally with hybrid and all-flash configurations, cite sources.
According to Patrick Moorhead, Principal of Moor Insights and Strategy, the partnership provides both the companies with a solid strategic footing. Moreover, NetApp has been demonstrating strong growth in storage and Lenovo in the servers' segment. The partnership is increasingly seeking solutions for both storage and servers and Lenovo has a lot of experience in the hyper-converged side of the house, while businesses are still looking for standard external storage, added Moorhead.