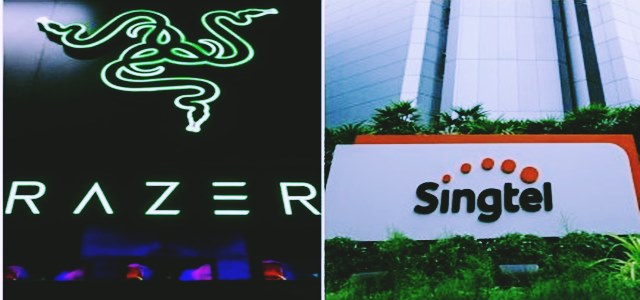 Singapore Telecommunications Limited, a.k.a. Singtel, and Razer Inc., a gaming hardware manufacturing firm, have signed a MoU for working together on e-payments, e-sports, and gaming services. Both the firms have declared in a joint statement that the strategic co-operation is aimed at enabling the interoperability of their respective systems in order to create a seamlessly integrated regional network.
Reportedly, in March this year, Singtel had declared its intention of linking Dash mobile wallet to the regional affiliates. It is likely that the new service will connect over 50 million registered users to more than a million merchant points across the Asian sub-continent.
In April this year, Razer had declared its plans of acquiring MOL Global Inc., a leading e-payment provider for online goods & services across various markets, for nearly S$81 million. For the record, MOL's digital payment platform is used by reputed organizations such as Uniqlo, Lazada, and Grab. Last year, MOL had managed e-payment transactions worth over USD 1.1 billion. Analysts are of the view that the joint functioning of both Singtel & Razer may lead to the development of one of the biggest connected e-payment systems across Southeast Asia.
As per authentic estimates, mobile payments across Southeast Asia will hit a revenue of nearly USD 32 billion by 2021, thereby helping in promoting the growth of the e-payment sector across the region. In this regard, the partnership between Singtel & Razer is likely to augment the economic growth of Singapore. Mr. Arthur Lang, the CEO of Singtel International Group, has announced that the firm's association with Razer Inc. will empower its consumers to spend effortlessly and derive a seamless e-sports experience.
The key officials of both the Singapore-based firms have emphasized that they will develop products & services such as broadband plans, e-sports contents, and mobile solutions for end-users in the ensuing years.