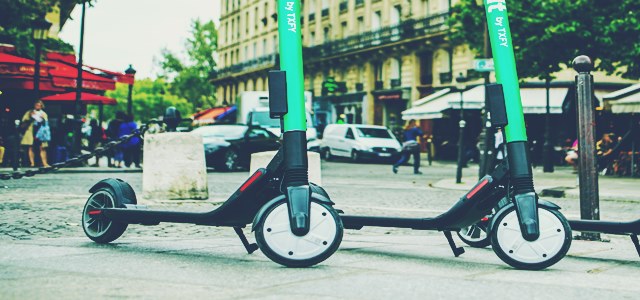 European Daimler-backed ride-hailing company, Taxify has reportedly become the third start-up to launch electric scooters in the capital city of Paris after American start-up companies, Bird and Lime. Sources claim that Taxify's entry in Paris marks the beginning of an intense scooter battle in Europe.
For the record, Taxify launched its e-vehicle service under the brand name of Bolt. The Bolt scooter will be available for the passengers via Taxify's app, through which it can be hired for 0.15 Euro a minute, with the minimum fare of 1 Euro to roam around the city.
After the launch of electric scooters in Paris, CEO of Taxify, Markus Villig claims that currently there are 500,000 users of Taxify scooters in the city. He further stated that it was quite obvious that in the long-term use, small vehicles are much more efficient in terms of ease of use, environmental impact, and the traffic point of view.
As per reliable sources, the scooters will be equipped with inbuilt GPS and passengers will need to unlock the vehicles just by scanning a QR code provided. The service will be available to be used for a whole day, while the ride-hailing company would collect all the scooters for maintenance and recharging in the evening.
Incidentally, in the beginning of August one of the U.S. startups, Bird had launched its electric scooter ride-hailing service in Paris, while Lime started its service at the end of June. These U.S. startups had raised a huge amount of revenue by providing services across various American cities before making an entry into the European region claim trusted sources.
In order to expand its facilities across Paris, in May, Taxify raised USD 153 million from the well-known European automaker Daimler. Villig was also quoted stating that the long-term partnership with Daimler will prove to be beneficial for the company to further explore autonomous vehicles.