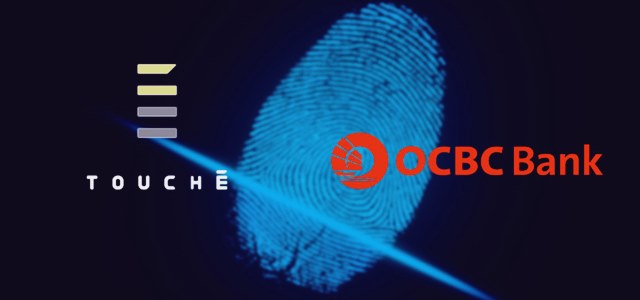 Touche, a Singapore headquartered payments provider, has apparently signed an agreement with the OCBC Bank, a financial services organization. The agreement entails the provision of its payment device as well as services to OCBC's credit card B2B end-users with brick-and-mortar stores.
As per sources, the payment equipment of Touche includes a fingerprint sensor along with a space for chip embedded credit cards and a magnetic stripe reader. The key officials of Touche have stated that the equipment eliminates the requirement for multiple payment alternatives. They have also announced that the payment receipts are mailed to the customer, thereby making the reconciliation activities effective.
It has been speculated that both the firms are targeting medium businesses as well as high-end establishments across the B2B sector with the principal focus on the food & beverages industry. Sahba Saint-Claire, the CEO of Touche, has emphasized that the service of the firm is not restricted to just making payments, but also supporting its business associates & traders who are eager to offer a seamless experience to the consumers.
For the record, last year, Touche displayed its fingerprint-based payment service at Grignoter Restaurant in Singapore.
Experts believe that the deal with the OCBC bank will help Touche deliver its services at more locations than it used to, earlier. Now, OCBC Bank dealers will have the facility of providing a fingerprint driven payment system along with loyalty schemes to its end-users. Since its inception in 2014, Touche has apparently equipped its dealers with analytic abilities and helped them in determining consumer buying behavior, their purchasing patterns, customer choice, and the frequency of repeat purchasing trends.
A key official of Touche has announced that the firm has nearly more than six hundred customers and its deal with OCBC will further increase the numbers. It is projected that the firm will also introduce facial recognition as a corresponding authentication method on its payment equipment, thereby helping the end-users to connect their bitcoin accounts to the firm's digital wallet.