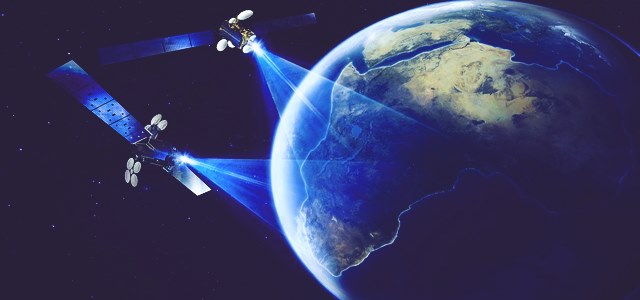 UAE satellite operator Yahsat has apparently announced that it has reached an agreement to acquire substantial stakes in fellow satellite operator Thuraya. As per reports received so far, no specific details of the agreement have been disclosed.
Yahsat said that the acquisition of Thuraya, UAE's first owned satellite operator, will be a significant expansion move for the company's present satellite solutions spectrum from both government and commercial vertical perspectives.
For the record, Thuraya is renowned for being a successful mobile satellite operator serving over 140 countries. The company provides Wi-Fi hotspot and satellite telephone services for land vehicles, aircraft, boats, emergency responders, individuals, governments, and myriad other customers. Yahsat, which owns three satellites, provides broadband connectivity to VSAT and mobile networks and delivers television broadcasting as well.
The acquisition of Thuraya will result in the addition of its two L-band satellites in the Yahsat fleet of three satellites. In recent years, Thuraya received increased interest from China Trends Holdings Limited, a Hong Kong-based technology company and L-band competitor Inmarsat, but neither could reach the point of an acquisition.
Thuraya was formed in 1997 from investments roughly amounting to $500 million. Emirates Telecommunications Company Etisalat was one of the major investors in Thuraya. Incidentally, Thuraya-2 and 3 satellites provide satellite services to a major part of the world apart from the Americas. In order to expand Thuraya's reach in North America, the operator even partnered with the U.S. fleet operator Viasat in 2016 to release a satellite terminal that operated on the Viasat network.
Yahsat's satellites, Al Yah 1, 2 and 3 cover Europe, Africa, the Middle East, and Brazil.
In 2016 Thuraya had announced plans to launch a next-generation constellation called Futura. Futura was expected to bring global coverage in L-band and even include some Ka-band payloads. How the acquisition will impact those plans is not certain, but it would clearly miss its intended launch date in 2020 as Thuraya has not yet ordered any aircraft.