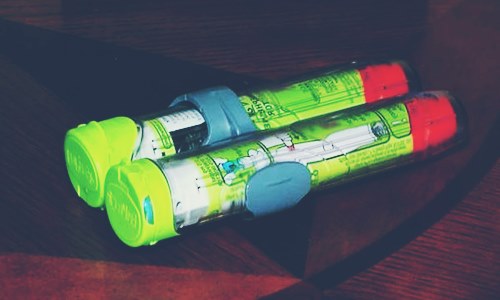 The U.S. FDA has reportedly announced that it has provided the approval for an alternative of the generic EpiPen that has been touted to help individuals with severe allergies. According to sources, the generic EpiPen alternate has been developed by the U.S. arm of an Israeli company – Teva Pharmaceuticals.
For the uninitiated, Teva's alternative is reportedly deemed to be an equivalent of the EpiPen and can be automatically substituted for the EpiPen & EpiPen Jr. prescriptions at the pharmacy counter.
According to an official press release by the FDA, the new alternative is an auto-injector for treating allergic reactions in an emergency including life threatening situations like anaphylaxis and is meant for children & adults who are above 33 pounds (minimum weight limit).
FDA Commissioner & M.D. Scott Gottlieb stated that the approval is a part of the FDA's long-standing commitment of making affordable, safe and effective alternatives for different medicines commercially available. Gottlieb further added that individuals requiring access to the life-saving epinephrine because of their severe allergies now have an affordable, FDA certified alternative.
According to reports, EpiPens, manufactured by pharma giant Mylan, is currently experiencing a shortfall due to major manufacturing and supply issues. In consequence, EpiPens made it to the FDA's list of drug shortages list on the 9th of May 2018. In the backdrop of this scenario, the new alternative from Teva is certain to be a lifesaver, claim experts familiar with the matter.
Incidentally, the EpiPen alternative had to undergo a rigorous trial to receive the approval from the FDA. One of the main reasons behind the delay for approval has been speculated to be the drug's nature that is complex generic – in the sense, the product is inclusive of both, a drug and an injector device.
The approval is a victory for the FDA as the Trump administration strives to achieve their promise of lowering medicine prices.